What Should You Look For in a Discount Jewelry Auction Sites?
3 Great Jewelry Auction Sites
These days jewelry auction sites are becoming popular, because of their convenience, money saving deals and ease of use. After all, who doesn't want to shop with ease and at the comfort of their homes. Jewelry auction sites are also a great way to acquire rare and quality items or to get rid of unused or unwanted items you have at your home. Christmas gift shopping can also be done through these sites and the good thing is, one auction site will probably be enough source for all your shopping lists! So if you're looking for great jewelry auction sites then you have come to the right page.
1. 1) Ebay
Ebay is definitely a must include for this list. It's probably the top online auction site in the United States that is free to join and you can freely bid in the website. Unless you live in the most isolated place on earth, you must have heard of Ebay at least once. There are advanced search options will let the user search for the items in which you can filter and add more specifications so you can find the best item for your needs. You can search for the items within the range of your budget, you can even check for the FREE SHIPPING items and even search for the items within a particular place or zip codes. Nowadays, there are a lot of reviews about selling and buying at Ebay so if you want to know more and know more tips to be cautious then it would be easy for you. The downside of using this website is that sellers have high selling fees to shoulder; it would mean that the seller would let the buyer shoulder the fees as well, or the price the buyer needs to pay is somewhat higher. So if you have a little budget, this website might be the best option for you.
2.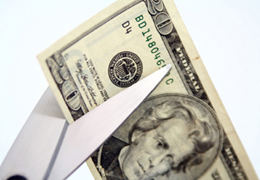 2) JewelryRoom

Jewelryroom is probably one of the oldest businesses in the auction industry, although they just recently put up their own jewelry auction sites, they have been actively engaging in auction events for the past decades now through services like Overstock, Propertyroom, Ubid and Auction Riots. The site offers great finds at an affordable price. As stated in their website "Today we host our very own auctions site with the goal of bringing you greater variety of quality merchandise at an affordable price level." You could check out some affordable finds at their website JewelryRoom.com.
3. 3) BigDeal
BigDeal is on of the auction sites that is also free to join, but unlike Ebay and Jewelryroom that will not cost you anything to bid, you will have to pay to bid at BigDeal. As of this writing, the current rates are as follows $22.50 to bid for 30 times, $37.50 for 50 bids, $75.00 for bidding 100 times, $150 for 200 bids and $225.00 for 300 bids. Although they have a $1 discount card from the top retailer for every $1 you spend on the bids. Although they have costs in bidding, BigDeal also offers unbelievable great deals just like the first 2 jewelry auction sites listed above.