Buying Seized Jewelry
This article will help you ease your worries about buying seized jewelry. If you are a jewelry enthusiast and you want to have a good set of jewelries but you are lacking in financial aspect then this article will help you. You will learn some ideas which involves saving a great amount of money after reading this article. After all, who is not interested to save money while buying precious jewelries?
Having to collect a great set of jewelries with lesser money invested feels fun and cool. And one of the best ways to acquire jewelries at low cost is through buying seized jewelries. Usually, the seized jewelries from different places over some various cases are being sold at jewelry auctions. And that's a great chance to own some set of jewelries at a cheap and affordable price.
The process of seized jewelry is just pretty simple, on the summary; the Government seizes the illegal jewelries from different people. There are different ways or stories as to why the jewelry is illegal, it might be because the tax of the jewelry was not paid or the jewelry is simply smuggled. The seized jewelries by the government will be then put into auctions and will be available for bidding. Since the government has no intentions of keeping the jewelry, they want to clear it out as soon as possible. So they just hold some auctioning events where you can a price and claim it.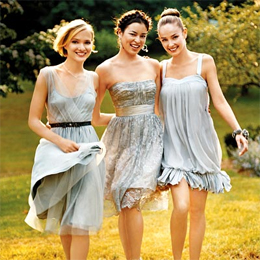 If you are lucky enough, chances are, you will be getting a rare piece of jewelries at a very low price. On your best day, you might even be able to get the jewelries half of its original price or even cheaper. Most of the case, the jewelries being auctioned do not have any defects and most probably in great condition. But it's better be safe than sorry, so you at least have to check the jewelries yourself and see if it's in the condition that will satisfy you. Normally, these jewelries acquire defects because of the mishandled storage. But other than that, the seized jewelries are usually the same quality that you will find at the market place.

You do not have to worry about legalities of the seized jewelry. These seized jewelries you will get after the auctioning are legitimate and safe to buy. They are being handled by the government after all. So no need to be afraid about acquiring seized jewelries because they are legit and in no way illegal.
So next time you know about a government auction announcement, you better head over there to acquire some great jewelry finds. Who knows how lucky you can and get the a great set of jewelries less than half of it's price. May be you can get a nice seized jewelry that someday become your favorite piece of jewelry in your collection.
On the contrary, if you are a little busy and can't help but miss the auctions of the seized jewelry then you can find affordable and cheap yet great quality jewelries at Jewelryroom.com as well. They have been in the business for almost a decade.