No Reserve Auction Bidding is a Possibility for Reasonably Priced Jewelry

Online auctions are great ways to purchase quality jewelry at economical prices. There are several types of online bidding, including auction bidding with a reserve and no reserve auction bidding. No reserve auction bidding situations are positive because it allows the seller to set the price the bidding begins and buyers can bid on the jewelry at a price they wish to pay without worry if a reserve is being met.

What is a Reserve?

A reserve within an auction bidding is a price that the seller wants to make on the item. Sellers may often begin an auction with a low bid to generate interest in the item sold. For example, they may set the price at $20.00 but have a reserve set for $100.00. The reserve is often not shown publicly with the seller being the only individual with the knowledge of the reserve price. If the auction does not produce a bid at the reserve price or past the reserve price, the seller reserves the right to refuse to sell the item. This can create confusion, anxiety and doubt with those who are bidding.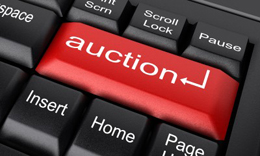 No Reserve Auction Bidding

No reserve auction bidding is often the best way to bid for an item that you are desiring. The price is determined by the bidders. For example, a seller may begin a bid at $20.00, and the sellers bid accordingly as they desire. Whatever is the highest bid at the end of the auction is the complete price of the item. This is a simple and straightforward way to bid on jewelry.

No reserve auction bidding situations are often your best bet if you want to bid on jewelry and want to get the best possible price. It is wise to access different bidding sites online, for some sites do not allow no reserve bidding and you could end up wasting your time and effort. Do your research to discover sites that do allow no reserve auction bidding.

No reserve auction bidding allows individuals to bid on jewelry and loose gemstones. Be sure to check out the policy of the auction site you are considering before bidding. Read the fine print and ask questions about shipping charges or hidden handling fees. Many no reserve auction bidding sites may advertise that they are "no reserve," but they tack on more money in the shipping and "handling" fee, so essentially, that is the reserve.

No reserve auction bidding situations should be evaluated carefully. You should be able to email or call a live person and ask questions or get more information. If you are not able to speak with a live representative from that auction site, it may be a good idea to look elsewhere to bid on jewelry items you are desiring.

What to Look Out For

No reserve auction bidding may sound so perfect that it is easy to leap without looking. There are some tips to help you look out for some pitfalls and to become a wise bidder. Consider the following tips before you bid:

Location: Check the location of the item you are bidding on. You will have to pay shipping for the item you are bidding on unless it specifically says "free shipping" or "no shipping charges." If the item you are bidding on is in China or Timbuktu, you will have to pay the shipping charges for that distance, which could be expensive and complicated, especially with loose gemstones. Some countries have import and export rules and regulations concerning some gemstones. Do your research. Ask questions and pay close attention to the location of the item you are bidding on.

Quality: Do your research do determine the quality of the item you are bidding on, especially if it is jewelry or loose gemstones. The auction should give you all of the important information, including the measurements and the weight of the items. If the auction does not offer this information, ask for them.

Pictured Item: Email or call the auction site to determine if the item you are bidding on is the exact item pictured. Less than reputable sites may picture a beautiful sapphire, for example, for no reserve auction bidding, but the sapphire that is actually for sale is different. This does not allow you the opportunity to see any cracks or flaws within the stone. Make sure that the item you are bidding on is the one pictured on the auction site before you bid.

Stack Bidding: It is easy to get caught up on bidding in no reserve auction bidding sites. There are so many positive sites that offer no reserve auction bidding. However, be careful. Avoid bidding on too many I items just in case you lose a bid. You could end up winning several bids at once and be responsible by law to purchase those items.

Combined Shipping: If you see more than one item that is for sale at a no reserve auction bidding site from the same seller, you can sometimes email that seller through the auction network and ask them if they will combine shipping. Combined shipping means that the seller will place more than one item in the same shipping container and charge less money for shipping and handling. Ask about combined shipping, especially if you plan to buy multiple items, for this can save you money on shipping and handling. If the seller does not give a shipping and handling discount, you may want to consider purchasing from another seller as this could indicate that there are hidden handling fees.

Shipping Options: Before bidding, ask the seller via email if they offer more than one shipping option. You want to choose a shipping option that you can track online, and that has insurance options. You want the freedom to choose how the item is shipped, especially if it is from another country. Shipping with tracking information may be more expensive, but it is safer.

Handling Fees: Ask questions. Email the seller of the item you are considering bidding on and ask what their handling fees are per item. This can take the guesswork out of shipping and handling charges if you know what it will be up front.